Climbing Staff

KJ Maxwell Gym Manager
1. I have 2 dogs and 2 kids.
2. I rode my bike across the United States.
3. I was born in the UK.
4. Besides climbing, I like mountain biking and running…sometimes.
5. I love cookies.
Contact KJ

Maria Monaco Assistant Gym Manager
1. I have three amazing grown-up kids.
2. I have a 3 legged dog who loves to hike and run with me.
3. Besides climbing, I like to mountain bike, kayak, hike, and just be outside.
4. I'm originally from Hollywood, CA.
5. My first language was Portuguese.
Contact Maria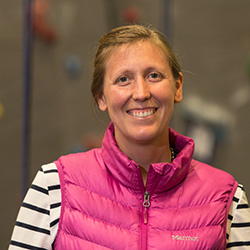 Anique Johnson Program Coordinator
1. I have two mini Aussies, Hatley Rue and Willa Bea.
2. I am an avid participant in navigation and running races.
3. Bend is my second home and where I would love to retire.
4. I ❤ books!
5. I've visited 27 countries.
Contact Anique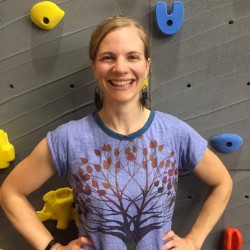 Stella Moll-Nevins Membership Coordinator
1. I live on Whidbey Island.
2. I love talking to people about gardening, especially vegetable gardening.
3. My husband and I are raising a son, a dog, 3 geese, and 10 chickens.
4. It's been a couple years since I have been in good climbing shape. I'm working on it. Don't judge me.
5. I love hearing dorky jokes. Please tell me some!
Contact Stella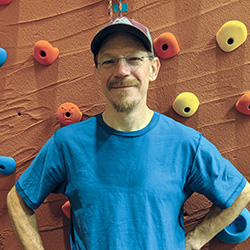 Devin Bishop Head Instructor
1. I majored in Electronic Music in college, I played piano for 35 years.
2. I have two grandsons — hoping to train them up to be my rope guns someday!
3. I've worked for VW in several capacities and locations since 2006.
4. I've summited Denali twice; Rainier over 80 times, which is way too many…
5. I like to climb cracks of all sizes — no surprise my favorite place on earth is Yosemite Valley.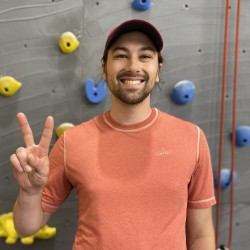 Ian Borczon Events and Social Media Coordinator
1. Born and raised in Pennsylvania.
2. Hiked the entire Appalachian Trail and ~900 miles of the Pacific Crest Trail.
3. Driven across the country 6x since 2019.
4. Used to be a high school rowing coach.
5. I enjoy sleeping on the ground and walking long distances.